Signs of the Second Coming
Join us Online Starting Friday, October 9, 2020 at 7:00 pm EDT.
It is not hard to believe that prophecies from the Bible are unfolding in front of our eyes. The Bible has predicted the rise and fall of empires throughout history and its words have predictions for this generation. Life-changing events are stirring, leaving most of us in fear of the future. But God saw it all coming and the Bible will give you the answers to be free of fear and anxiety in these chaotic times.
Reasons to Join this Series:
Trust the Bible through seeing previous prophecies fulfilled
Find freedom from anxiety by understanding what's coming next
Discover the evidence God cares about you
Find peace from the source that has helped millions
Presented By: Leah Crosby, Joshua Plohocky, & Richard Brooks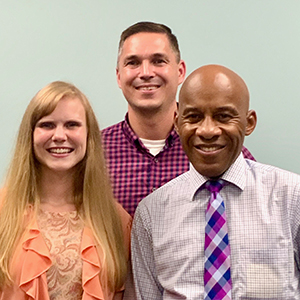 Each session is brought to you by a team of presenters from your local community who are experienced Bible teachers with a deep understanding and passion for studying the Bible. Each session your speakers will explore the topic by digging into specific Scripture passages, showing how God's word is relevant for today.
This event is completely
FREE

!
Attend online
No camera or microphone required
Stay safe and stay home
Don't Miss this Online Event!
Friday, October 9, 2020
at 7:00 pm EDT